FANCY INITIAL CUBE OR TUBE
Regular price
Sale price
$24.00
Unit price
per
Sale
Sold out
Share
We love initials, and we know we're not alone!  Initials are a easy way to display your individuality and make a unique, personal statement.
Select a fancy initial, along with a cube (square) or tube (round) shaped vessel

 

and a scent, to create a personalized gift, or keep as a treat for yourself!!
To determine your preferred scent, click here to view the available scent descriptions. 
11 oz Cube or 10 oz Tube
Hand crafted with natural soy wax 
Cotton wick designed for a clean burn 
Fragrance oils that are infused with essential oils, and free of chemical phthalates 
Approximate burn time: 50-70 hours
Before you place your order, please review the A-Z initials in the font photo.
Complete your purchase with a wick trimmer or gift box!
Ingredients

CANDLE INGREDIENTS: Jamcat Candles may appear anything but simple on the outside, but the 3 ingredients we choose to put inside them are!  

We prefer to use soy candle wax, because it is not derived from petroleum oil based by-products, but rather from the natural, renewable resource of soy.  We believe soy candles have a cooler, cleaner burn, with less soot production than paraffin candles. They also have a slower burn time and an easy clean up.

The cotton wicks that help your candle glow are designed to provide a cooler burn and produce less mushrooming, which is that ball of soot that can accumulate at the top of the wick.

Fragrance oils have been selected that are infused with essential oils and are free of a chemical solvent called a phthalate.  

WAX JAMMIES INGREDIENTS:  See above, minus the wick!

ROOM SPRAY AND TOILET SPRAY:  Your fragrant sprays are made of fragrance oils, alcohol and distilled water.  So are your toilet sprays, but they have a splash of liquid soap included, to help bind the ingredients and keep your toilet water clean.

 

Thanks for taking the time to learn more about the ingredients we use in our candle lab! We only put "stuff" into our products that we are comfortable with in our own home.

Enjoy your products!
Candle Care

Care, caution and proper maintenance should always be taken while enjoying your Jamcat Candles.

The general rules of candle safety are to burn within sight, keep the candle away from things that can catch fire and keep away from children and pets.

Avoid drafty areas and do not move your candle while lit, and burn only on a level, heat resistant surface.  The industry standard for keeping a candle lit is for no longer than 4 hours at a time.  So, please make sure before leaving the house, or going to sleep, you check to make sure your candles have been extinguished.

For additional information regarding the importance of your candle's first burn, or trick's to extinguishing your candle, please click this link to read our comprehensive candle care page.
Shipping

We offer a flat $8 shipping charge, and orders of $85 or more qualify for free shipping! (to one location;  not including wholesale, or rush orders.)

Depending on the nature of your order, your purchase will be shipped out as soon as it is completed.  You will receive an email with tracking information, notifying you of its status.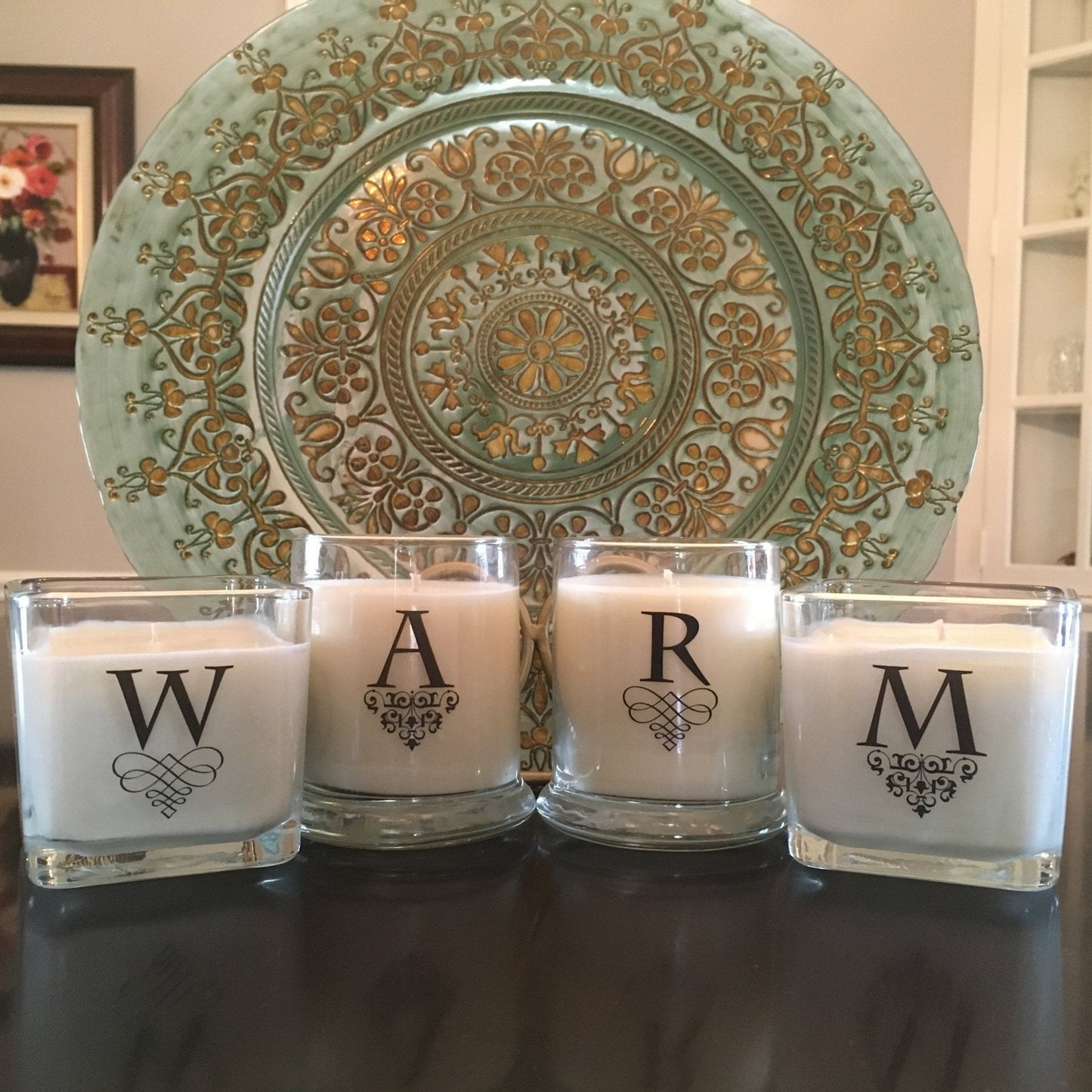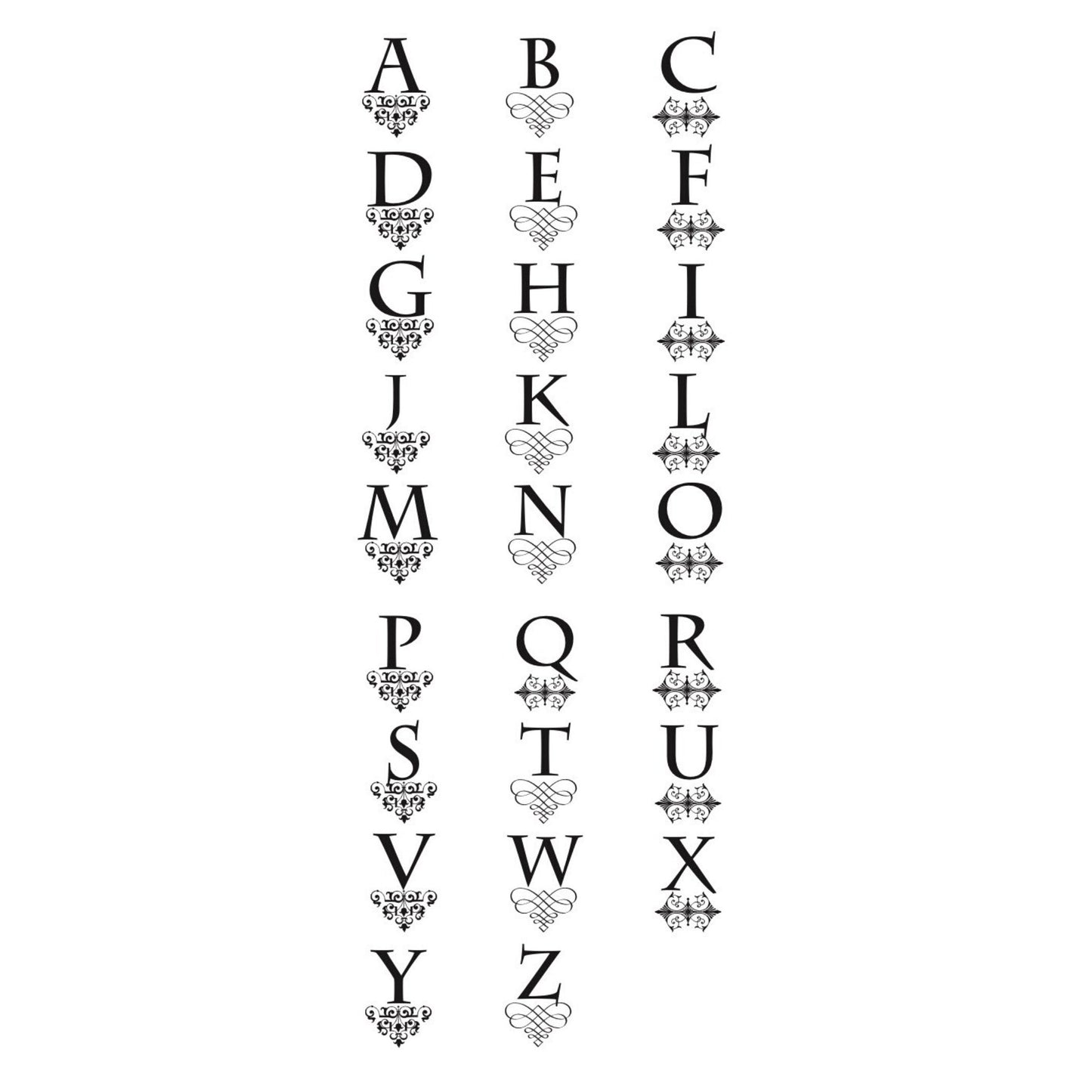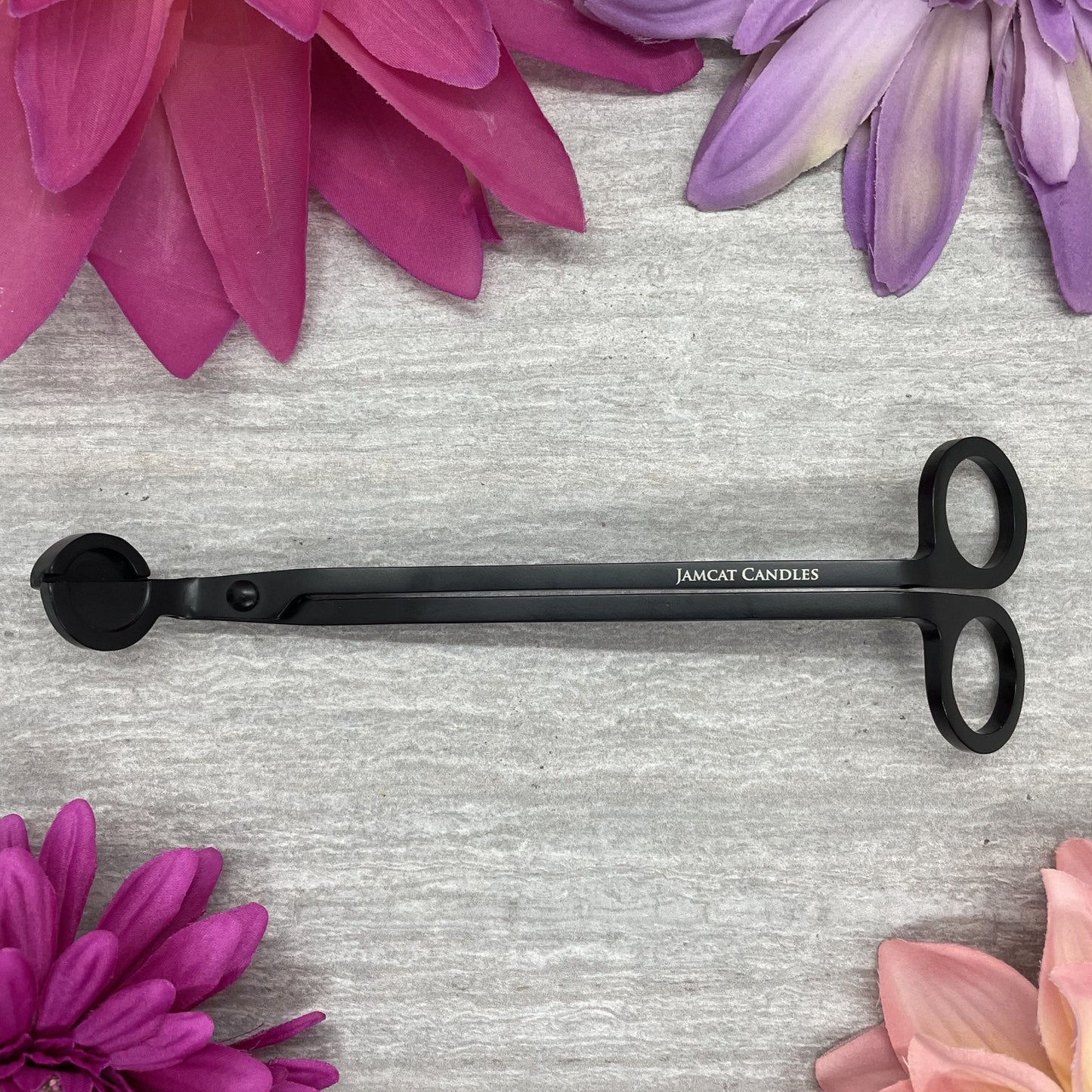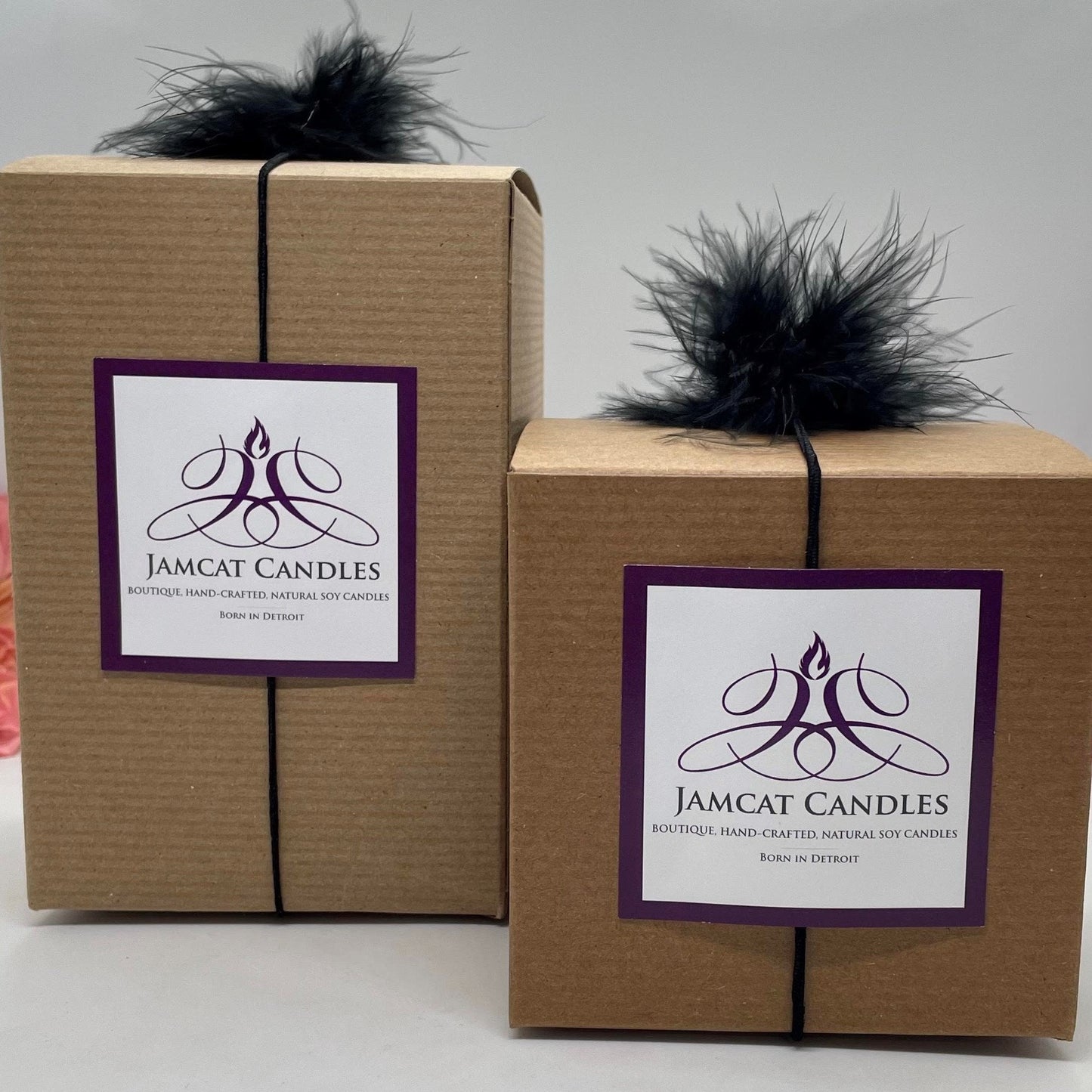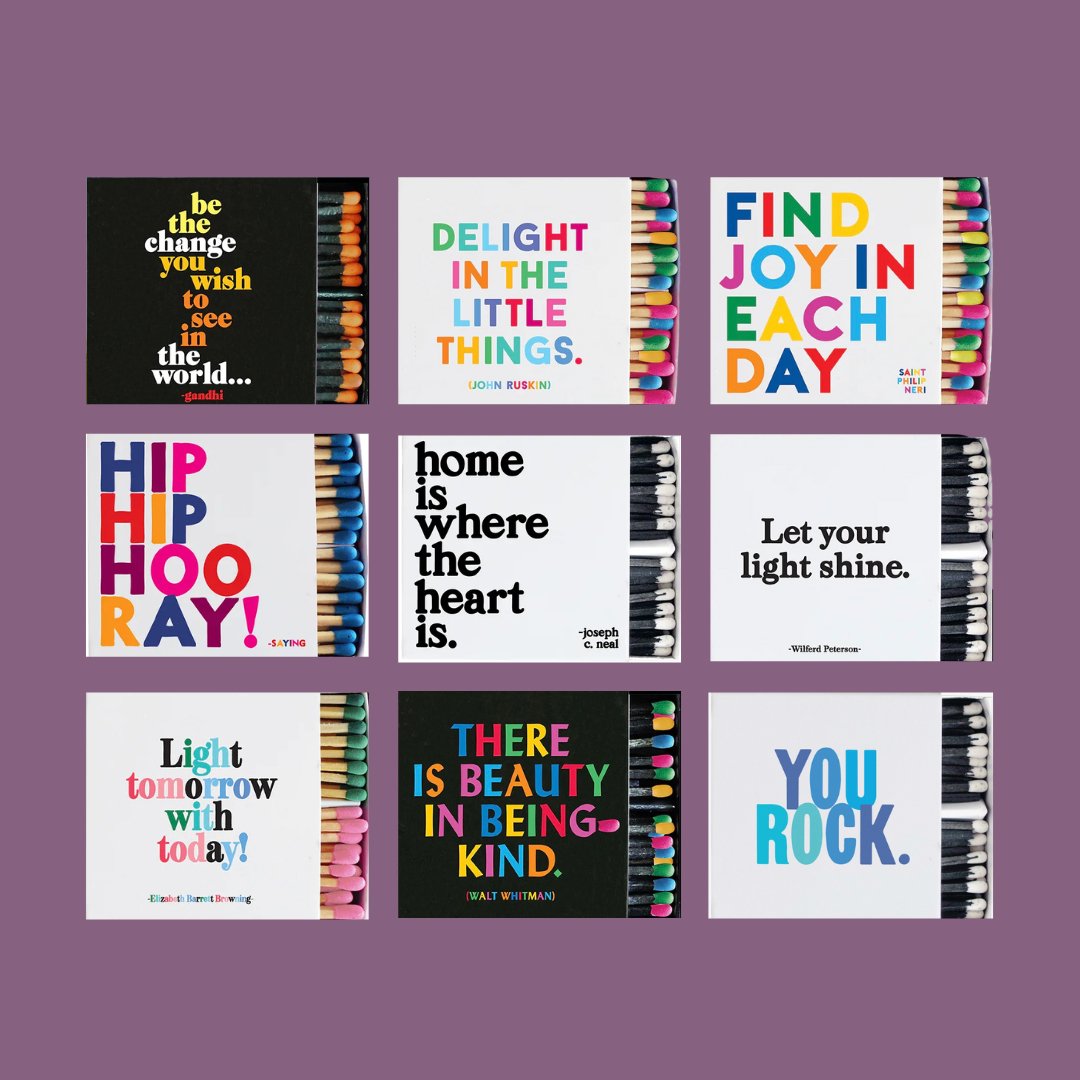 Customer Reviews
01/11/2022
Anne V.

United States
Scent-sational Fun!
Wonderful scents and creative candles. We love ours!
01/11/2022
Jamcat Candles
Thank you so much Anne! I strive to have fun creating your candles so that you can have fun when you receive them! I'm so glad you love your Jamcat Candles and your fun has been Scent-sational!!! :) Thanks again! Janet
Candle scent
Have had the pleasure of having 2 candles with scents that I enjoy .. garden and harvest smells.. my room smelled as the product was named! Last fall my living room smelled of pumpkin spice long after I blew out the candle! I'm sure there are summer scents on the horizon! Love these candles!
Jamcat Candles
Mary, thank you for taking the time to share your review! We are so happy we hit the mark on filling your room with scents that you enjoy, and that your Pumpkin Ooo La La candle worked overtime, even after having been extinguished!!!! Fantastic!!!!